Exploration Begins By Getting to Know Yourself.
The journey starts with a journal and taking the time to ask the right questions.
Find a journal. This could be a basic notebook or something pretty. This will be the main area to take notes and compile the tools and understanding you gain about yourself. Every first Sunday of the month new prompts will be posted to go along with the monthly theme. This is really about learning what works for you, and that includes choosing when and if you use these prompts.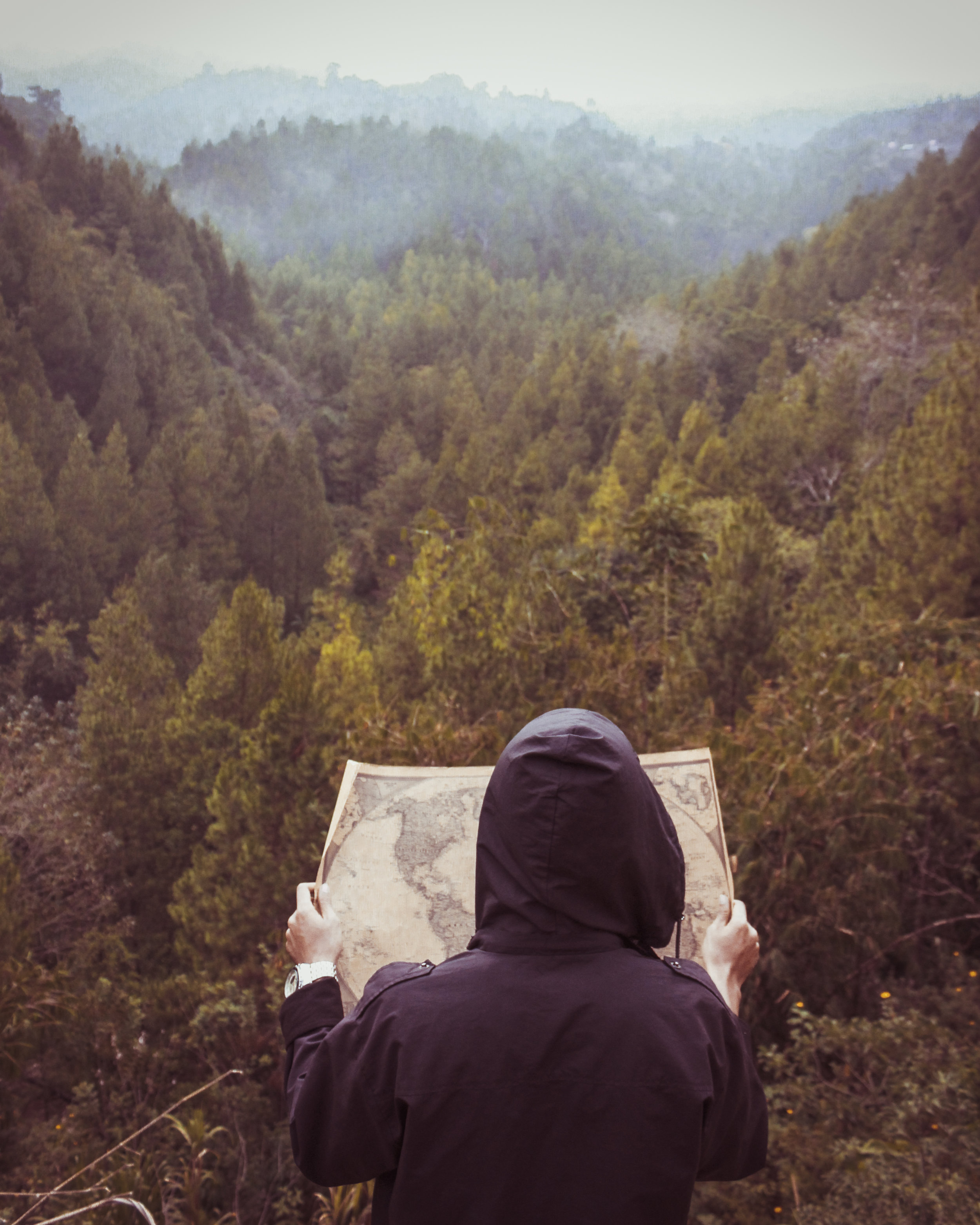 Every adventure begins with a map…
Mapping out what we know, learning about the area we intend to visit is the first place we usually start when we go on an adventure. Exploring our hearts and minds is no different. The Gottman Institute is a group that works toward relationship building and they offer an exercise called Love Mapping. It is meant to help us better understand our partner. Today we are going to start Love Mapping ourselves. We are going to explore and find the details of who we are, our fears, our strengths, our likes our dislikes. The goal is to develop your most important, vital relationship, the one you have with yourself, and that starts by getting to know YOU!
Love Mapping YOU!
During this month take a few minutes during each week to get to know yourself better, by answering one or all of these questions in your journal.
Question #1 - Who are your two closest friends? Are you looking for friends? What would a good friend look like to you?
Question #2 - What is your favorite musical group, composer, or instrument? Why do you love this?
Question #3 - What are your hobbies or things you wish were your hobbies? What feels like it would be fun to learn or do?
Question #4 - What stresses are you facing in the immediate future? What emotions are those bringing into your life? What feels like unknown elements for you right now?
(Adapted from the Gottman Institute Love Map)